Satisfied Customers
Below are a few Maltese puppy owners that have bought in 2006-2015 from Angel-lite Maltese. They all seem pleased and attached to their new Maltese puppy.


Hi Terrie,
"I just want to thank you for being so nice! You were very helpful, you did everything you could to make sure i was satisfied. You also, raised a very good BOY! soo Loving. Thank you for taking care of him. I Love My Maltese!
I recommend to anyone interested in a quality Maltese to contact Terrie! I had a great experience and I have a gorgeous Maltese."
Edith (May, 2009)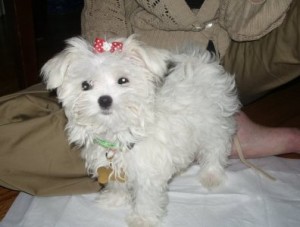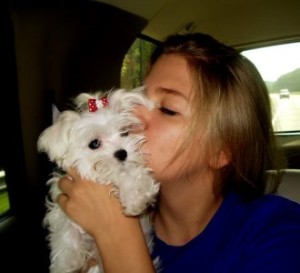 Hey Terrie!!
"Here are some pictures of Molly for your scrapbook. I hope you like them. The one of me holding her in a black shirt was taken today and the others are from when we first got her. She is the sweetest little dog in the whole world and we couldn't love her more! My parents have had 5 dogs in the past and they have never seen one as loving as Molly. She sits at my Dad's feet while he works at his desk for hours and will follow my Mom around the house all day long. Everyone who meets her just has a fit. Thanks a million for all of your help!!"
Love,
Caroline (Georgia)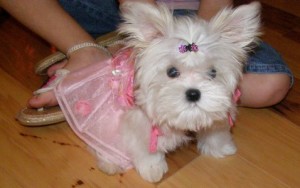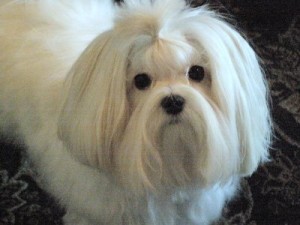 Terrie,
"I am just letting you know that Tinkerbelle is such a joy and a wonderful addition to our family. You are very honest and wonderful to work with. We couldn't be happier. Thank you so much. I attached a puppy photo and an adult photo so enjoy."
Sincerely,
Denise K from Florida (11/5/07)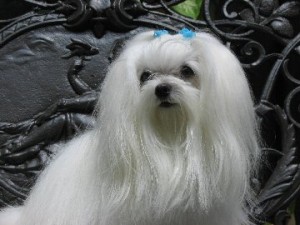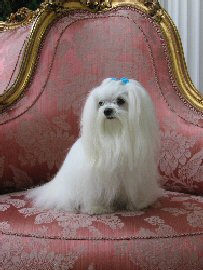 Terrie,
"I gave a Mr. _______ your name after he commented on how pretty my Sophie was. In looking up your contact information, I came across your website address and when I saw your email, I had to send a photo of Sophie. She has been a wonderful blessing in our lives and we love her very much! Thanks for the precious pup!"
Carol F. (Birmingham)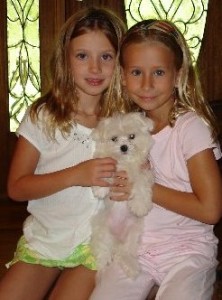 Terrie,
"The girls and I love Molly. She has a beautiful coat and gorgeous eyes. She is everything we had hoped for in this breed. She has an energetic personality….just perfect for my 6 and 7 year old girls. Other family members of mine have met Molly and want to contact you in future for their own puppy. Thank you for the great joy you have added to our lives."
Marti, Georgia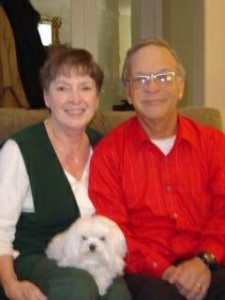 Terri,
"Thought you would like to see how cute our little Maggie is now that she is a full grown dog (all 3 1/2 pounds of her). Can't believe we will soon have her three years. We just love her and she has added so much to our life. She is a little spoiled but that's ok. I recommend this breed to anyone who wants a loving, affectionate lap dog. Thank you again for letting us have her."
Best Regards,
Merlene (from Kentucky)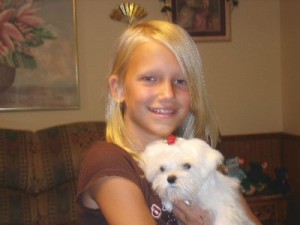 "Just to give you a Hollie update– she has not left my side until Laken got back from Soccer camp yesterday– we went into a restaurant and she slept in the bottom of Lakens purse until we left– she is such a good puppy. Went to the vet with her a few days ago– she is in great health– and she only weighs 2 lbs 9 oz.. What was the name of the last shot you gave her in June as my Vet is wanting to give her other shot in a few weeks including rabies- and I thought you told me not to do rabies for some reason– he wants her to have it. He gave me revolution to put on her for fleas heart worm etc.. Is that safe to do so on her? I am so much in love with this pup that I would just die if something happened to her— Have a great weekend-"
Donna (Mississippi)
"You should see Hollie and the rain! She is hilarious– went to a fish fry Saturday night and of course Hollie had to go with us– she goes everywhere with us even in restaurants– has not barked yet but am just waiting on the moment– anyway– Fish fry was going well then it started raining so we took the food inside– when it started to slack off I decided to take Hollie out to see if she needed to have a bathroom break and she went WILD! It was hilarious– she would run outside in the rain trying to catch the raindrops then would run and run and run around in circles in this persons yard and back into the garage.. she looked like a wet rat! She is so very cute.. I promise to send you some pictures just as soon as I take the time to do them– Laken has been everywhere this summer and I just have not had much time to do anything extra– Hope your doing ok"
Donna – Laken and Hollie!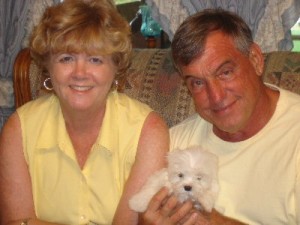 Terrie,
"Jock is still doing well and we can already tell he is growing. We take him to the vet Saturday for his next shot. He is so full of personality and energy, and the best part is he makes us smile–a lot. It's fun to watch him play with all his toys and when he gets excited, he runs circles around the living room. It's hysterical when he loses control when going so fast and trying to make a turn on the wood floors. George is already working with him to get him to heel when they go for a walk and you can tell he's going to be a very smart little boy. When he gets a bit bigger we will send an up-to-date picture for you."
Regards,
Jane (Alabama)

"Thanks for Nelly. She is a good girl – never does anything wrong. She has been a joy. She's always a happy, happy girl. We love her so much."
Neil & Susan (Georgia)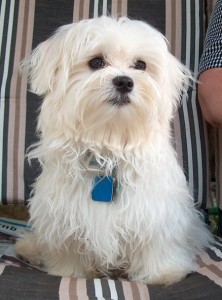 "I've recommended several people to you and I will continue to do so I just love my little man! I will say that having Shiloh is the greatest thing ever and I am so thankful to you everyday for my best friend. I love him so very much and he is SOOOOO attached to me! Thanks for everything, you made each and every day of my life better with him, I love him oh so dearly!"
Kristin, TN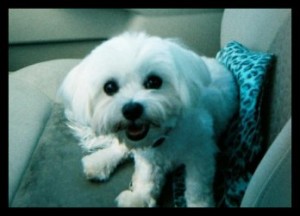 Hi,
"I don't know if you will remember me, but my name is Charka A. and I purchased a male Maltese puppy from you in April 2005. Umm. My mother fell in-love with him and I was wondering if you think you would have any puppies available around Christmas time because I wanted to get one as her Christmas present. I wanted to check with you first before I checked with anyone else because I am so pleased with my little boy."
Thumper 🙂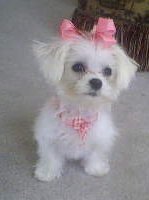 Hello Terri,
"I wanted to update you on Mia. We have named her Tiffany and she is now with us a few weeks since you shipped her out. This is a picture of her after her first hair cut… She is such a pleasure to have. She is so smart
and getting along just fine in the house. Needless to say she is very very spoiled. She comes to work with me once or twice a week and she loves everyone. She also loves to get dolled up.. I just wanted to thank you again
for bringing her into our lives and let you know she is doing just great. 🙂 and happy :)"
Thank you,
Jennifer C. 4/11/08
Quotes
"Angel-Lite Maltese is a nice website dedicated to Malteses and presented in an easy to navigate and pleasing on the eye website – Laura" (from Dogs365.com)
"My name is Ruth ______ and I live in Quebec Canada. I first of all want to congratulate you on your wonderful and informative web site on Maltese dogs. It is very well done, very professional with lots of information on the dogs and things pertaining to them. I found your site very informative and this shows me that you are a caring wonderful person, especially when it comes to your family of Maltese. I appreciate this."
Layout, design, revisions © 2001 – 2014 Angel-Lite Maltese DO NOT USE PICTURES WITHOUT EXPRESS PERMISSION